Fan-Based Marketing for Sports
Fill your stadium with fans
---
Build the best possible fan experience, earning you ticket sales and happy sponsors
Personalize the fan experience
What do innovative teams in the NBA, NFL and other professional leagues have that your team doesn't on the field and online?
They let fans be part of their brand experience by connecting them with the teams they love in real time.
They create collective, memorable experiences for fans; they capture their enthusiasm and amplify it beyond the stadium into all-year engagement online.
And with Tradable Bits, so can you.
Superfans in Seats
Find influential fans and track their actions across platforms, building detailed fan profiles.
Combine social and sales data to reveal your most profitable fans and their friends networks.
Valuable Sponsorships
Easily and legally share fan data with sponsors. Generate & export visual reports that prove ROI.
Seamlessly weave sponsor content in with positive on-brand social posts from fans.
Live Social Displays
Track, curate and visualize the best posts about your team or league from every major social network.
Inspire fans to share even more with real-time content on jumbotrons, mobile apps and websites.
Fan Engagement All Year
Guarantee you stay constantly connected with your fans 365 days of the year - not just during playoffs.
Build fan relationships with interactive chatbots and engagement campaigns that teach you more about your fans every time they interact.
Friend-of-Fan Social Ads
No one goes to the big game alone. Invite friends of influential fans to purchase tickets in social ads.
Convert casual fans to loyal advocates and season ticket holders with personalized microtargeted ads.
Integrated Fan Database
Our platform plays nicely with others. Integrate your fan data into your own CRM or ticketing system.
Import audiences into your favourite email or digital advertising platform in real time for always-fresh retargeting campaigns.
James Slagle
Director of Marketing, Florida Gators
---
"Our cost per lead was less that 25 cents which was just unbelievable. We've gained a ton of new insight into who our fans are, so we can now give them content they really want."
Kevin Mark
New Media Manager, IIHF
---
"Our mascot name contest brought in more fans in a single campaign than we've ever seen before. Having these fans in our database helps our partners get a better idea of who their fans are so they can personalize their ads for ticket sales."
Dewayne Hankins
Chief Marketing Officer, Portland Trail Blazers
---
"Personalizing the customer experience has become a central tenet of our marketing platform and Tradable Bits is a great partner at helping us deliver on this promise."
Technology Partners: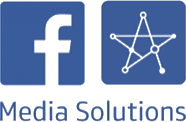 Start Fan-Based Marketing Today
Apply for a free consultation on how our tech can help your business.