Tradable Bits
Platform
From startup to enterprise, we offer out-of-the-box and custom solutions to suit all your fan marketing needs.
Engage Audience
Find your fans and collect first-party data about who they are and what they like.
Know Your Fans
Compile and analyze fan data across sources to reveal insights about your fans and their connections.
Market Smarter
Turn your fan data into smart marketing with better ROI. Personalize your ads, emails and assets.
Custom Projects

Engagement Campaigns

On-Site Experiences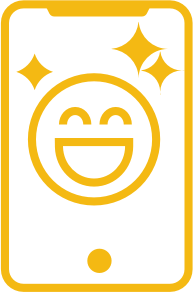 Branded AR Filters for Social
Reach out and schedule a demo today!
Michael
A music lover with years of experience working with live events, artist management and music labels. Michael has a Masters Degree in Global Music and Entertainment Business from Berklee College, and works with some of our largest partners in the music and entertainment industries. He's always happy to chat AC Milan, technology and music.
Contact
Tom
A die-hard basketball fan who owns 35+ obscure NBA jerseys. Tom is our in-house sports whiz, has an MBA from the Warsaw Sports Marketing Center at the University of Oregon, and works with some of our largest partners in the sports industry. Get in touch and learn more about how the platform can help you with your fan engagement.
Contact